The Various Pre-Release Updates in Madden NFL 19 of Changing Log, Franchise, Visual & PC
On August 3, 2018, with there being just 7 days to the release day of
Madden NFL 19
,
EA Sports
launched a series of pre-release updates of Madden NFL 19 in the aspects of
changing log, franchise, visual and PC
. The officials of Madden NHL 19 said that these new updates are focusing on many of the issues that participants of
Madden's Closed Beta
identified. Besides, in order to make sure that Madden could be the best game as much as it possible, after the release of Madden NFL 19, scheduled updates will be deployed by the
Madden Development Team
, which will add the new features to the game and to tune gameplay according to the
community feedback
.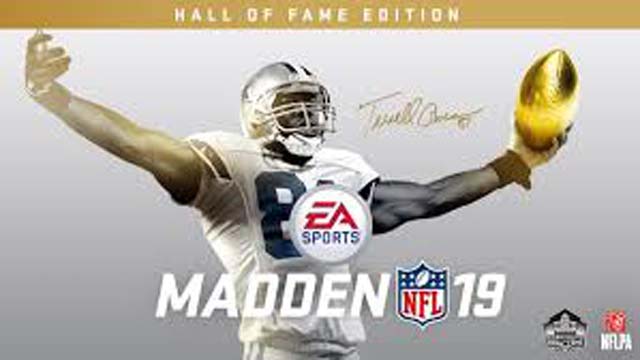 Actually,
mmopm.com
has release one news about the feedback of Madden named "
The Problems of Madden series and the Suggestions for Madden NFL 19
" . What's more, the next news on this website is still about this issues. In these two news, I conclude some problems that exist in Madden for a long time. In addition, the suggestions also give by a huge number of gamers. Mmopm is a website that
updates the newest news about the hot games and provides all kinds of game currency
. Naturally, if you want to buy
Cheap Madden NFL 19 Coins
with
100% secure payment and guaranteed transaction
, mmopm.com is really the best choice for you with its
unprecedented discount
!
Now, let's take an inside look at these updates in detail.
Key Highlights:
Authenticity: Updated various stadium exteriors, player likenesses/bodies, rosters and coaches
Real Player Motion: Improved Pre-Play QB Signatures, Players' Acceleration rates and AI-controlled ball carriers' usage of the One-Cut mechanic
Franchise: Tuned rookie generation to better match the base rosters & skill point progression for better league balance
Commentary: Added additional commentary for Franchise, MUT Solo Challenges, and more player specific content for the Legends and Rookies
Soundtrack: YG "Big Bank" track updated
Change Log:
General stability and quality improvements
Franchise Updates:
Tuned generated rookies to now have traits that are similar to base rosters
Tuned the frequency of high OVR rookies generated in the draft
Increased regression for some positions to maintain a more realistic league turnover rate
Increased XP cost of skill points for younger players, and reduced XP cost for higher OVR players
Tuned XP earned from training, awards, and goals to increase XP gain for rising stars
Reduced frequency of injuries
Reduced simulated game score results during the preseason for better realism
Tuned post game Snapshot logic to reduce shots of idle players and empty space
Visual Updates:
Resolved a bug where the camera POV would exit the stadium
Updated various stadium exteriors, player likenesses/bodies, rosters and coaches
Updated face likeness for the following players:
San Francisco 49ers' QB Jimmy Garoppolo
Buffalo Bills' QB Josh Allen
Baltimore Ravens' TE Hayden Hurst
New Orleans Saints' LB Alex Anzalone
Arizona Cardinals' QB Josh Rosen
Philadelphia Eagles' K Jake Elliott
Baltimore Ravens' QB Lamar Jackson
Kansas City Chiefs' WR Tyreek Hill
New York Giants' RB Saquon Barkley
New York Jets' QB Sam Darnold
PC Updates:
Resolved an issue that would cause keyboard and mouse users to log out of their Origin account when entering Exhibition modes
If you want to know more news or buy cheap game currency of the hot games, please link here:
mmopm.com
.