EA Sports Is Heavily Discounting Its Biggest Titles including FIFA 19, Madden NFL 19, NHL 19 And More As Black Friday 2018 Is Coming
Being a modern gamer can be expensive. Fortunately, as
Black Friday 2018
is coming closer and closer, a national shopping holiday, all shopping retailer has got some serious doorbuster deals for in-demand games. At the moment, lots of lots of retailers are starting to give consumers an early look at their deals for the day. If you are a sports game fan and you are in the market for
Madden NFL 19, FIFA 19, NFL 19 on PS4 and Xbox One
, we've got you all covered right here. Just keep on reading.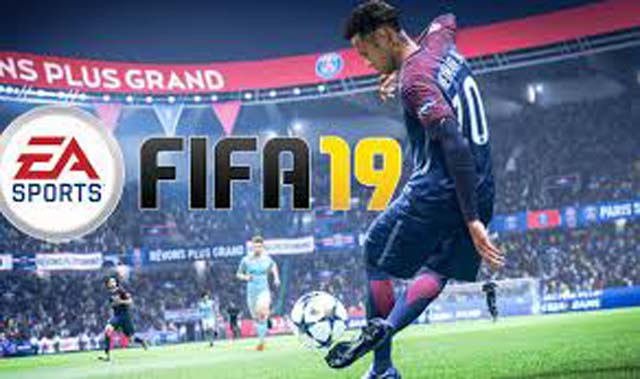 As one of the most famous sports game developer,
EA is heavily discounting its biggest titles to catch your eye and wallet
. On offer are FIFA 19, Madden 19, and NHL 19 (including the Wayne Gretzky 99 Edition), all with 50 percent off their asking price at select retailers from November 22nd through to November 27th. And for basketball fans, there's 60 percent off NBA Live 19, while UFC 3 will be 75 percent cheaper.
For your convenience, we list some discount information of EA titled sports game like FIFA 19, Madden 19, NFL 19 and more on various major shopping website. Despite a week before Black Friday 2018, various retailer has already shared Black Friday early deals information. First, Amazon has reduced the price of EA Sports titles for the bonanza shopping event. You can get FIFA 19, Madden 19 and NHL 19 all for under £40 right now on both PS4 and Xbox One. Footy fans on the Switch will be pleased to hear that version of the game has also been included in the sale. You can get in-game currencies of all these games from our website:
mmopm.com
.
For those in the market for Madden, aside from Walmart, here's some discount information of other shopping websites. Best Buy, Walmart, and Target are all offering the same deep discount for their Black Friday deals, dropping the price down to $30. In the case of Target, that price is a doorbuster, which means quantities are limited, and once they're gone, so is the discounted price. By the way, you can buy
Cheap Madden 19 NFL Coins
from our website:
mmopm.com
, a reliable cheap online in-game currency store.
EA, as the largest software developer on the planet is know for its consistent creative innovative ideas and strong technologies. This year, without failing our expectation, EA Sports has made vast improvements and updates to some its classic sports games including FIFA 19, Madden NFL 19, NBA Live 19 and more, offering gamers new ways to experience the sports fun. Since their releases, they've enjoyed great popularity and positive reviews. For example, the new timed shooting in FIFA 19 increase the accuracy of shooting. ( of course, the precondition is that you have a good mastery of it). New progression system was introduced in Madden NFL 19. if you have already played some of them, you know improvements are far beyond these. If you haven't try, size the rare Black Friday 2018 chance, take your pick and get sports-ing! And for more cheap in-game currencies like FIFA 19 Coins, Madden NFL 19 Coins, NBA Live 19 Coins, come to mmopm.com, where you can get what you want at the cheapest price online.