NBA 2K19 Will Be Launched on Chinese PlayStation 4 And the Chinese Commentary Will Be Added for the First Time
On August 1,2018, at
2018 PlayStation China Presentation
, Alfie
Brody, the vice President of global marketing at 2K
, announced on stage that this year's
NBA 2K19
will launch
Chinese version on PS4
and besides, the exclusive Chinese commentary of Chinese edition will also be added into. This edition is expected to be released in September, which is in line with the other versions of the world, with the regular version selling for
299 yuan
. In addition, the 20th-anniversary edition of Chinese edition will also be released with a price of
499 yuan
. By the way, the commentators are
Yang Yi
,
Su Qun
and
Yang Jian
.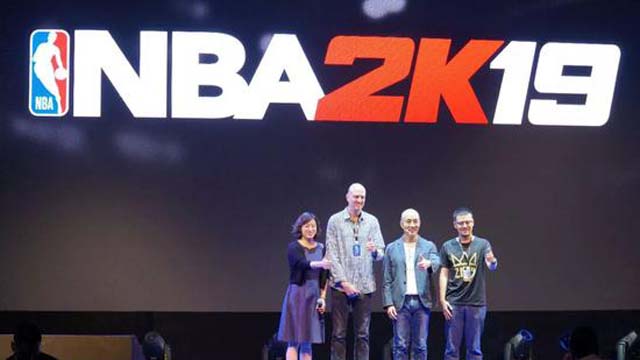 NBA 2K19 is the latest product of the NBA 2K series, featuring the
Alphabet- Giannis Antetokounmpo
and
James
as the cover stars of NBA 2K19.
The PS4 Chinese version will released by Rainbow Sea. When you buy this edition, except for the common game props, you can also get the props including
VC COINS
and
James limited sets
.
Compared with the previous Chinese version which was delayed release and content was just translated into Chinese simply. However, at this time, the version of China has deeply
localized the game content, service and activity
, which can be regarded as the the most "Chinese" version of the host NBA2K series.
The launch of the "2K19" PS4 legal channels edition was held a day before ChinaJoy, when the head of
SONY
's interactive entertainment China division-
Tian Tianwuren
and
Hu Yi
, the champion of the NBA2K Asian championship in China, and Yang Yi, a commentator, spoke of the things about three "unbounded" words. In fact, it points to some breakthroughs in the
game content, service and community activities
of this legal channels.
Now, let's take an inside look to this new Chinese version of NBA 2K19.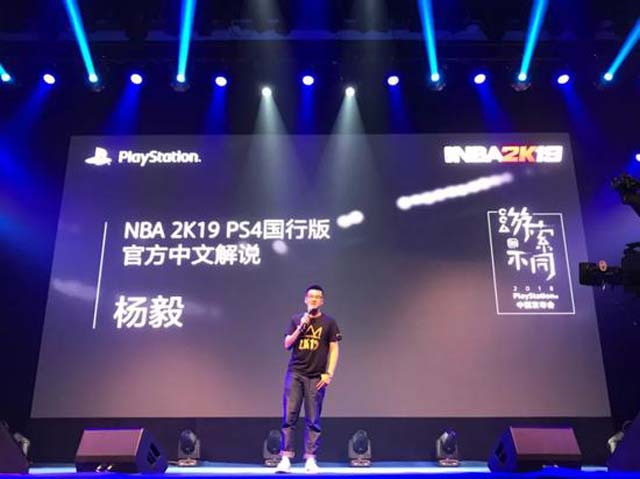 Chinese Interpretation
In the game content, the legal channels edition invites three narrators who are familiar to NBA audiences-
Yang Yi, Su Qun and Yang Jian
, to record Chinese commentaries. Players can save the translation steps in their heads and directly integrate into the game environment.
Although the legal channels release date is not yet set, the legal channels release is likely to be closer to the overseas release and may even be released simultaneously, which is judging from the personal remarks made by
Jason Argent, senior vice President of 2K
at the launch meeting and the suspense left by star games.
Local Customer Service& Exclusive Customer Service
In addition, Chinese legal channels retains local servers and opens exclusive customer service for national service, and which will relieves the old frustration of playing legal channels through
VPN
and "making no sense".
Community Activities
In terms of community activities,
TakeTwo
is one of the earliest companies to get involved in the e-sports competition of sports games. In early 2017, NBA 2K reached cooperation with NBA to build league in the United States, China and other countries and regions. On top of exclusive servers and customer service, the 2K19 PS4 legal channels edition will provide exclusive registration and experience channels for national service players and organize more local community activities.
NBA 2K19 will be available for the basketball fans on September 11, 2018 for PlayStation 4, Nintendo Switch, Xbox One and Microsoft Windows
around the world. In addition, the special edition will allow you to play starting Sept. 7 with your pre-order.
Mmopm.com
will provide
Cheap NBA 2K19 MT Coins
at anytime you need, so do not hesitate to go this website if you want to buy game currency for its
100% secure payment and fast transaction.