FIFA 19 Global Series Guide: FIFA 19 FUT Champions Cup, Schedule, Qualification and More
EA Sports's FIFA Global Series
is back and will host FUT Champions Cup next week, with some of the top FIFA competitors in the world to fight for a sweet cash prize.For those uninitiated, each year, all eFootball clubs and organisations are invited to become eligible for the online qualification of
the FIFA eClub World Cup
. FIFA 19 Global Series Online qualification runs from 7 to 11 January 2019 and FIFA eClub World Cup to take place on 9 and 10 February 2019.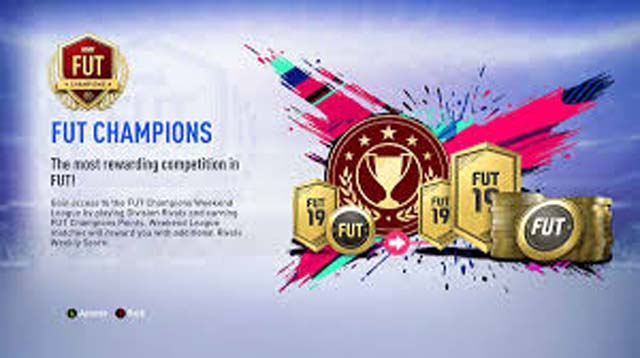 What's new in FIFA 19 Global Series?
Earlier before, the FIFA 19 Global Series has been detailed by EA ahead of exciting Esports action to come.
"This year, the Weekend League will continue to be a proving ground to identify top competitors, but the pressure of direct qualification during qualifying months will be removed," EA advised.
"The qualification process for events will also be standardized, allowing the best competitors to find, attempt to qualify for, and (if they earn a place) play in more third party and EA live events against other players from around the world. Additionally, there will no longer be direct seat qualifications, instead there will be a system that rewards overall performance throughout the season."
How to qualify for the FIFA 19 global series?
As we now enter a new season, the requirements to qualify for a spot have been changed rather extensively. Scroll down to learn how you can compete in the new season of EA SPORTS FIFA 19 Global series.
1.Register on FUTChampions by Oct 31, 2018.
2.Play in Weekend League and achieve at least 27 Wins to become FUT Champions Verified.
3.FUT Champions Verified competitors may be invited to and play in Online qualification competitions, competing head-to-head against other top eligible players to earn a spot at a live event.
4.Earn EA SPORTS FIFA 19 Global Series Pro Points through live events and the Weekend League 5.to get placed on the leaderboard.
6.Qualify for the Playoffs by finishing in the Top 60 on the Points leaderboard at the end of the year.
Moreover, PlayStation Australia recently confirmed it will provide an "exclusive opportunity for FIFA 19 fans to compete" thanks to the Continental Cup to be held at Paris Games Week over 26-28 October. By the way, you can buy
Cheap FIFA 19 Coins
from
mmopm.com
, a reliable, cheap online in-game currency store.
Schedule for FIFA 19 FUT Champions Cup
The upcoming FIFA 19 FUT Champions Cup will officially starts this Friday, November 30 and will take place until December 2, 2018. Bucharest, Romania will be the host location with PS4 presenting the tournament. A total of 64 FUT Champions Verified competitors will participate at the start. These competitors qualified last month during a special tournament held online. There are 32 Xbox One competitors and 32 PlayStation 4 competitors in the tournament, but only one will become champion.
The group stage will have 32 Xbox and 32 PS4 players whittled down to just 16. Those players move on to a single elimination knockout stage. Competitors' performance in the group stage determines their matchups in the knockout stage. Once it gets down to one PS4 competitor and one Xbox One competitor, the championship is on. They'll go against one another in two different games, with one on each platform. The winning player is the one who has the highest aggregate score after those two games. A cool $50,000 prize goes to the winner. If you can't participate it, you can watch its live stream from several spots like EA Sports' Twitch Channel, Facebook Page, Twitter, and YouTube Channel.