FIFA 19 eMLS 2019 Cup Details Revealed: 22 Teams Included And Three New Teams Added
Hi, FIFA 19 fans. A brand-new version of eMLS is back, and expanding on all fronts for its second season in 2019. on November 19,
Major League Soccer
and EA SPORTS revealed Monday details for the 2019 eMLS season. This year there will be a brand new format and additional teams as part of the field. So there will be totally 22 teams, including newcomers Atlanta United, D.C. United and FC Cincinnati and all 19 originals. EA Sports and eMLS have yet to announce when the eMLS Cup will take place. But we can guess that the 2019 FIFA eWorld Cup may be set to take place in July or August 2019. Here are the latest details for the
FIFA 19 eMLS 2019 Cup
competition which is exclusively for
PlayStation 4
gamers that are qualified.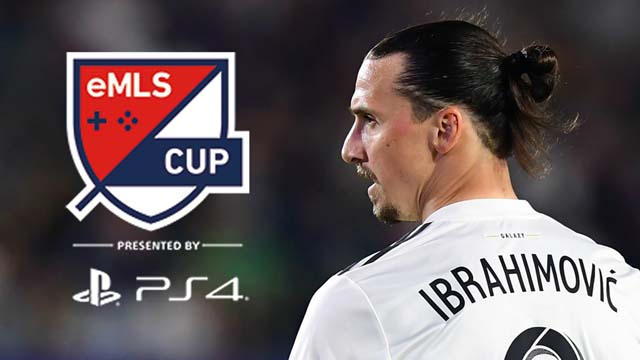 First, for those uninitiated,
eMLS is an Official League Partner of the EA SPORTS FIFA 19 Global Series and eMLS players competing in eMLS Cup will receive points for the EA SPORTS Global Series Playoffs
.
MLS announced eMLS, its competitive gaming platform, in January 2018. eMLS activates via competitive events linked to the EA SPORTS Global Series Playoffs, crossover events in tandem with MLS Big Events (e.g., MLS All-Star Game and Rivalry Week), and content tailored for the casual FIFA fan. The 2018 eMLS Cup presented by PlayStation was held in April at PAX East, one of the nation's largest gaming conventions.
The
eSports
league has expanded to 22 teams with Atlanta United, D.C. United and MLS newcomers FC Cincinnati all looking to take down the reigning champions, Houston Dynamo. Dynamo and the rest of the 19 original teams from the inaugural eMLS season will return with Chicago Fire, Colorado Rapids, Columbus Crew SC, FC Dallas, LA Galaxy, Minnesota United FC, Montreal Impact, New England Revolution, New York City FC, New York Red Bulls, Orlando City SC, Philadelphia Union, Portland Timbers, San Jose Earthquakes, Seattle Sounders FC, Sporting Kansas City, Toronto FC and Vancouver Whitecaps FC all competing once again. Of the current participating teams, only Real Salt Lake and Los Angeles FC are missing.
The primary challenge for the selected gamers is the eMLS Cup, which was played earlier this year at PAX East and broadcast on Twitch
. The winner of the competition represents the MLS at the FIFA eWorld Cup, a 32-person tournament made up of winners from other FIFA events and top players from online competitions. By the way, you can buy
Cheap FIFA 19 Coins
from our website:
mmopm.com
, a reliable, cheap online in-game currency store.
In addition, this year's eMLS League Series will also feature two different events including: eMLS League Series One, hosted in conjunction with the LA Galaxy in January, and eMLS League Series Two, hosted by FC Dallas in February. Each will include participation from all eMLS professional FIFA players, with prizes awarded for performance in each series. Additionally, performance across the two eMLS League Series events will determine seeding for the 2019 eMLS Cup, where the second eMLS champion will be crowned and receive 850 crucial EA SPORTS Global Series qualification points which will aid their hopes of competing in next year's eWorld Cup.
Last year, Kid M3Mito (Houston Dynamo) became the first-ever champion of eMLS Cup 2018, who will be the second-ever champion? Could they come fromone of the three new clubs? Well, let's wait and see.