NBA Live 19 Patch 1.15 Updates Add Nike City Edition Uniforms,, Fixing Gameplay Issues And More
NBA Live 19 game update 1.15
is available now, bringing some nice additions and fixes into the game. The latest updates feature gameplay tuning, specific to
shot percentages on contested shots, more realistic/natural player celebrations, Nike City Edition uniforms and more
. In a world, it brings a bunch of welcome changes to the game. Now let's dive into some key highlights of this title update.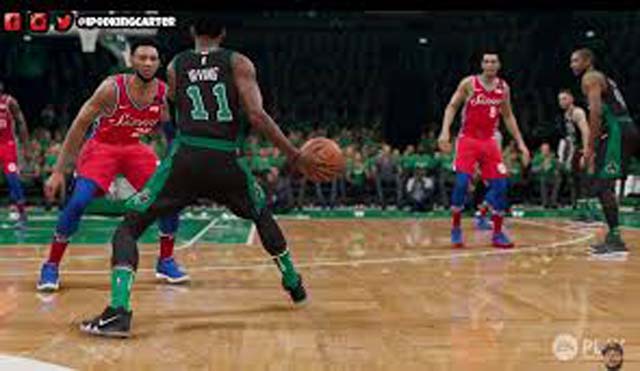 First, the Nike City Edition Jerseys are now part of the NBA Live 19 game update. These are special edition Nike jerseys unveiled by the teams for the latest season. They offer unique themes, colors, logos, and throwbacks to other eras, but with a cool new updated look. The Nike City Edition Jerseys are now available in Play Now, Franchise & The League. For what they would look like, you can check some sample of them which is already on display on EA Sports official Tweet account, as the above image shows.
In addition, NBA Live gameplay also receives some improvements. The major gameplay tweaks came with regards to defenders contesting shots and shot percentages. Developers adjusted the game so shot percentages will be affected by all defenders that are nearby a shooter and in front of the shooter during shots and layups. In addition, if a defender is behind a ball carrier and not trying to contest a layup attempt, the shot percentage won't be affected. Those defensive updates have received positive reviews once they come out. By the way, you can buy
Cheap NBA Live 19 Coins
from
mmopm.com
, a reliable, cheap online in-game currency store.
There are some some online play fixes worth your attention. First, the game developer adjusted reward tuning for XP regarding Live Run 3v3, 5v5, and world tour. Besides, they fixed a crash issue within online play. Moreover, users can now choose to skip examining items when opening rewards (You can still optionally examine the items with X/Square). Here's all the major updates worth your attention. For more specific details of the update, you can check the video above.
As one of EA titled sports simulation games, NBA Lives series has made huge improvements over those years, aiming at bringing users more authentic experience. This year, NBA Live 19 comes with a bunch of major improvements to various aspects of the game. For example, female characters are introduced to the game for the first time. Users can now enjoy a mixed gender competition and build a mixed gender squad. Moreover, NBA Live 19 introduces a new mode called Court Battles, which allows user to customize their own unique courts and make their own court rules. Player development also highlights one of NBA Live 19's virtues. Anything a user unlocks or acquires is usable by all of their created players in The One. They likewise contribute to and share in the same "hype" pool and goal-based skills. And that folds into another tremendous courtesy to the user: no microtransactions in The One. Gear, teammates and other customizations are all either unlockable rewards or acquired with the free currency earned by gameplay. In a world, it definitely worth your try.