FIFA 19 Black Friday 2018 Is Coming And Here's First Peek at What May Be Offered This Year
One of the most anticipated weekends of the year for shoppers is approaching,
Black Friday
is just around the corner, providing discounts and deals from retailers all around the world. As one of the most popular soccer game in the world, there is also value to be found in
FIFA 19 as Black Friday and Cyber Monday come to Ultimate Team, offering special packs, objectives and challenges throughout the weekend
.
In previous years, the Black Friday weekend has seen
hourly pack offers, special Squad Building Challenges (SBCs), special Daily Objectives and even daily rewards in FIFA Ultimate Team
. In addition, there is also an annual Black Friday kit available for players who want to give a new dark feel to their team. What has FIFA 19 in store for players this Black Friday? Let's check out together.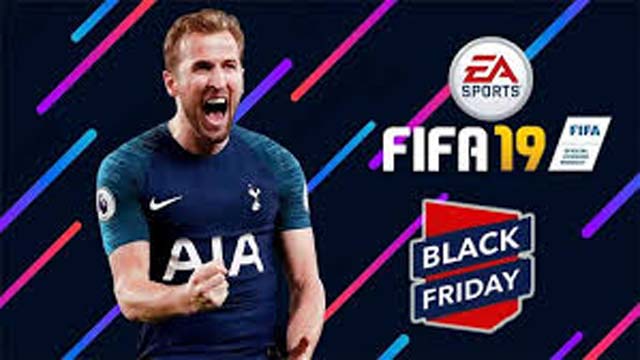 When does FIFA 19 Black Friday start?
So when does FIFA 19 Black Friday start? Black Friday will kick off in FIFA 19 on November 23 with pack offers for 24 hours as well as SBCs and Objectives that are available all weekend. Pack offers will also resume on Cyber Monday, which takes place on November 26. These pack offers will also last for 24 hours, finishing up on Tuesday, November 27.
What does FIFA 19 Black Friday offer?( to be confirmed)
Since at the moment, the specific information on this event hasn't been released out yet, so we just made some assumptions here based on what was offered last year. During the two events, FIFA 19 will launch a total of 48 special events (24 each day). EA Sports changes every hour between the following three options:
Promo Packs: These unique packs are available for 60 minutes after the promotion begins. The promo packs can be very valuable and worth 15,000, 25,000 or even 100,000 FUT coins depending on the offer, but they also contain tons of rare cards.
Lightning Rounds: Here Ultimate Team offers a limited number of a specific card package. If you want to take advantage of this special offer, you have to strike fast while stocks last.
Flash Squad Building Challenges: In the 60-minute Squad Building Challenges, you create a team with certain prerequisites (for example, at least four nations must be represented in the team). Then you exchange this team for new card packs or other rewards such as FUT coins or a special kits. Free daily packs are unlikely to be given away at FIFA 19 on Black Friday and Cyber Monday. By the way, you can buy
Cheap FIFA 19 Coins
from our website:
mmopm.com
to unlock those packs.
Black Friday Market Crash
Since there are all the extra discounted and special packs available over the weekend from Black Friday to Cyber Monday meaning that there are more players listed on the market, it would affect the supply and demand of players and cause the market to crash. Despite a few weeks from Black Friday, many gamers have already begun to sold their players and you can sees player prices drop now. So if you haven't start selling yet, be quickly. Are you ready for the upcoming FIFA 19 Black Friday? If you still haven't stock enough FIFA Coins, come to our website:
mmopm.com
.