NHL 19 World Of Chel Gameplay: How to Build Your World of Chel Character in NHL 19 Beta
The NHL 19 beta is live that features the World of Chel, where you will start by creating your own character to use across multiple game modes. The World of Chel introduces player classes, traits, and specialties that boost your character's ratings. World of Chel is a new, unified system that let's gamers create their own player to use on the pond and eventually in the pros.
The World of CHEL
in the upcoming title will offer an experience similar to that of the fan favourite
EA SPORTS Hockey League
but even better, the studio hopes. A variety of game modes will be on offer as you take your customised player from the pond to the pros in a variety of different ways.
Upon booting up NHL 19, player will be tasked with creating a new avatar for use in the World of CHEL. If you have any issues pertaining to where and how to use
Cheap NHL 19 Coins
, you can get hold of us at our own NHL 19 page. The creation suite allows for players to build their ultimate hockey avatar, including a wide array of jackets, hoodies, parkas, knits, and more. For the newest version of EA's long-running hockey franchise, the focus has been put on the World of CHEL, a new environment that hosts various gameplay modes and features.
Start on the Pond
Modes like NHL Ones and Threes Drop-In can be played outside on these incredible ponds during the beta, wich are the perfect environments to hone your skills before you join a team in EA Sports Hockey League. Part of the World of Chel experience is stepping onto frozen outdoor ponds and competing in new game modes surrounded by spectacular backdrops.
Pick Your Perfect Strategy
The best part is you can save loadouts of various characters with different classes, so you'll be ready for every mode, in any situation. There are 12 skater and three goalie classes to choose from when you create a character in the NHL 19 beta, and each category comes with its own set of ratings that you should consider as you try different strategies.
The World of CHEL expands on the EA Sports Hockey League with a unified progression and customization system across new and returning modes, customizable classes, and fresh looks for your create-a-character that showcase your personality while playing online. When creating your character for the Beta, you'll choose from twelve skater or three goalie classes that determine your ratings, abilities, and playstyle. Traits have positive and negative impacts on skater performance, such as the
Booming Slapper
trait, which boosts your players' shot power, but also decreases accuracy.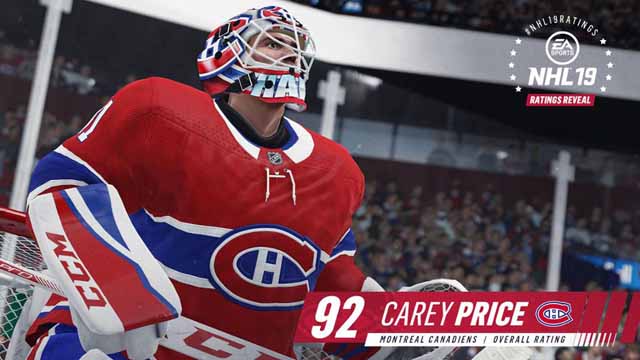 Players can also play in any World of CHEL mode to progress their online
Create-A-Character
, unlock rewards, and customize their look and their playstyle. NHL 19 invites players to an open beta where they can experience The World of CHEL, an evolution of the fan-favorite EA Sports Hockey League mode that introduces a unified progression and customization system for created players. Also visit our homepage
mmopm.com
. With the progression and customization of The World of CHEL, NHL 19 provides players the freedom to create and compete as the player they've always wanted to be.
Build the Perfect Player
There's a style for everyone in the World of CHEL, and you'll need to find your way before you join an
EA Sports Hockey League Club
. Combine the skills you pick-up while playing NHL Ones, Threes Drop-In, and Pro-Am in the World of CHEL as you look to dominate the EA Sports Hockey League. We look forward to seeing you dominate the game with the skaters you create during the
NHL 19 Open Beta
.