FIFA Mobile Guide: Live Events, Seasons, Attack Modes, Leagues, Ultimate Team and Ways to Play The Game
The new season of FIFA Mobile
is coming in November and it' s going to be better than ever! The new FIFA Mobile receives
massive updates
in the recent past, which promises to bring in updated and fresh content along with real-season updates to the game. If you decide to have a try at the new FIFA Mobile 2018, for the uninitiated, this guide tells you how to play the game on iOS or Android and what game modes you can choose in FIFA Mobile.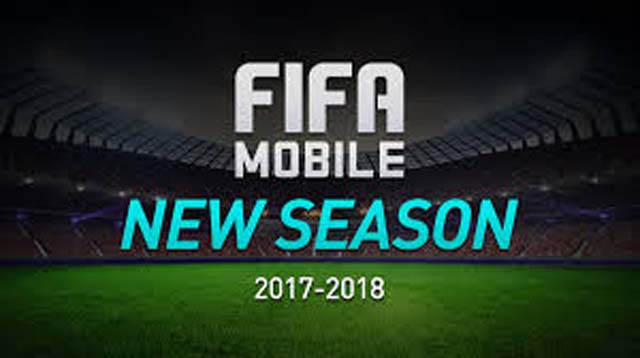 Two Ways to Play
The first and most basic way is to let the AI control where the players move when they have the ball, with you stepping in to use taps and swipes when necessary. Your team will operate this way by default. The important things to remember here are how to pass and shoot. Passing can be done by either tapping on a player without the ball, in which case the current player will get it to him by ground or air, depending on the distance, or by tapping on a spot on the pitch to play a pass into space.
The alternative is to use a virtual stick and button combo. The stick is used to direct the player' s movement, while the buttons have context-sensitive roles on offense and defense: pass (blue), sprint & skill (green) and shoot (red) while attacking, and switch (blue), sprint & tackle (green) and slide (red) while defending. The following are a bunch of game modes you can choose in FIFA Mobile. By the way, you can buy
Cheap FIFA Mobile Coins
from our website:
mmopm.com
, a trustworthy cheap online in-game currency store.
Live Events
Live Events are quick challenges that you can complete to earn coins, XP and collectibles. The selection changes constantly, with each event only around for a certain amount of time before it' s replaced by another.
Attack Mode
This is the asynchronous multiplayer mode, and is unusual enough to go into in more detail. Suffice it to say that you play half a match controlling only those times your team has the ball, trying to score as many goals as you can. Then your opponent takes a turn, playing a half against your defenders (controlled by the AI but following your tactics). The process then repeats for the second half. Winning matches in Attack Mode earns you fans, allowing you to progress to higher tiers that offer greater rewards for a victory.
Season
Season mode allows you to pick from a number of real life leagues to test your skills and your own squad against their clubs. It starts out fairly difficult right off the bat, so you'll probably want to build your team up to an overall rating of at least 70 before jumping into a Season.
Ultimate Team Mode
You start with players of modest talent and continually improve your squad using a card-based system. Users could improve the players' overall rating by using Skill Boosts, which in turn could be improved by spending Coins earned by completing various challenges. There is the new player training options introduced this year, one could improve a player (Bronze, Silver, Gold, Elite or Master) way past 100.
Leagues
Aside from the above mentioned game modes, FIFA Mobile also allows you to unlock the ability to start or join a League which is group of up to 32 players, ensuring you can always challenge someone you as well as join a multitude of international leagues to participate in different tournaments and climb their way onto the top, making FIFA Mobile a truly social experience.
FIFA Mobile will be available in November on iOS and Android. Get you FIFA Mobile coins ready and experience the fun of playing soccer whenever and wherever you are. For Cheap FIFA Mobile Coins, come to our website:
mmopm.com
.